Why should I submit my product/service for a CSM Product Review?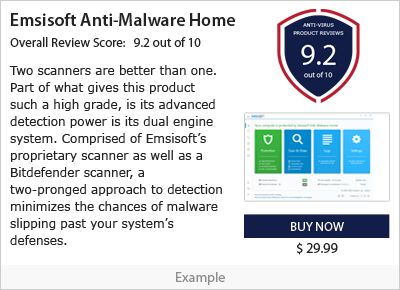 Cyber Security Magazine Product Reviews are open for B2C cybersecurity products, starting with antivirus, where you can get your cyber security product or software reviewed by industry experts and featured here at CSM and on many other websites and platforms from CyberDefenseMedia group.
CyberSecurityMagazine (.com) is part of the Cyber Defense Media Group, which has the third most popular cybersecurity business to business (B2B) news site in the world and this business to consumer (B2C) site has already reached the first page of Google and proved to be a trusted, credible source for cyber security news and information. With our Product Reviews now launching, your company should consider taking advantage of being one of the first cyber security product/service reviewed and be featured prominently on Cyber Security Magazine's Review's page. This is the buzz and exposure your product/service has been looking for. We're investing hundreds of thousands in cooperative marketing dollars across multiple platforms we own and social media sites such as Facebook, Linkedin and Twitter to drive new readers and your potential customers to Cyber Security Magazine's product reviews.