'Tis the season for ecommerce and cyber-scrooges
Brien Jones-Lantzy, Head of Carrier Relations, Infobip
As the coronavirus pandemic hit, people's lives were upended and consumers had to find new ways  to carry out normal activities such as shopping for clothes, groceries and gifts for friends and family. According to the Global Connected Consumer Index Report from Selligent, more than one-third of consumers began to shop online weekly since the pandemic began, and while the increase in ecommerce has kept retailers afloat during lockdowns, it has also opened the door for an increase in cyber scams.
One cyber scam that has gained traction during the coronavirus pandemic is "smishing." Smishing refers to cyber criminals using SMS (text) messaging as a way to send fraudulent links and steal personal information. According to the FTC, this form of cyberattack began to spike in 2018, and the numbers have continued to climb higher each year.
With the holiday season approaching and online sales forecasted to boom, consumers need to be vigilant of cyber-scrooges in order to protect their personal information. Below are six tips to help consumers avoid cyber scams and have a jolly holiday season: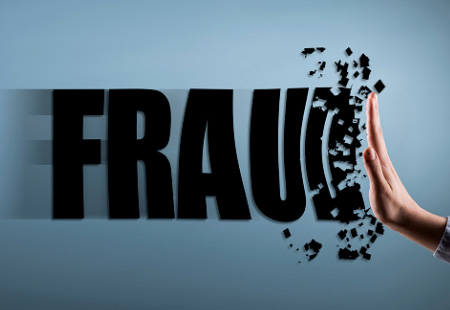 Analyze suspicious messages carefully: It would be highly unusual of a brand to send a text message update without details of a promotion, package or order. If the name of the brand isn't included, and the message doesn't include any specifics on what it's in regard to, it's likely a scam. For example, many consumers are receiving urgent messages about packages they must claim ASAP, but there are no details within the text (ex: who the sender is, tracking number, etc.).
Never click on a bit.ly (abbreviated) link without verifying the sender: As SMS scams become increasingly popular among cybercriminals, carriers have recognized it as a major issue. In an effort to protect consumers, carriers are now prohibiting the use of bit.ly links, in Short Code messages, in favor of their own branded URLs for SMS outreach. This ensures consumers are able to verify the landing page the link will take them to. Most messaging platforms, like Infobip, comply with these regulations and share a long-form link to prevent scams from crossing over their platform. In addition to complying to regulations in place by carriers, messaging companies can verify each message being sent on its platform with a Carrier Authorization Form. This form authorizes messages through the carrier to ensure there is no fraudulent activity.
High urgency text messages that call for action should raise an immediate red flag: If you receive a text message urging you to act immediately, it's likely a scam, and it's crucial that you confirm whether or not you have recently interacted with the "brand" contacting you. The first step you can take is to get online and check the status of a related order or reach out to the customer service line directly to confirm whether or not action needs to be taken.
Differentiate between different types of phone numbers: It's important to acknowledge the phone number from which you're receiving a message, because nowadays it has become increasingly difficult to verify the origins of some phone numbers. Historically, consumers would be able to look at a sender's area code to understand where a message is coming from geographically, but now with wireless number portability, the message can be sent from anywhere. As the communication channels continue to increase in numbers, it's important to understand what a fraudulent Short Code looks like compared to what a 10DLC looks like. As nefarious agents are looking to take advantage of the naiveté of certain wireless subscribers, consumers must be educated. Below are the two different kinds of phone numbers consumers should be aware of to help prevent themselves from falling victim to a cyber scam:
Short code 5-6 digits: Most legitimate messages are sent from a 6-digit short code.
10 DLC—looks like it's coming directly from a company and will specifically state what company it's coming from;ex: 1-800 If you were to receive a text message from an unidentified 11-digit number, the odds are high that it's a scam.
First stop should always be the landing page:If a brand sends you a text message updating you on the status of your order, the link included should take you straight to the brand's landing page. Many scammers will include a bit.ly link to a separate page that aims at stealing personal information. Avoid these pages and links at all costs. If you happen to accidentally click on these links, don't provide any information.
(If you already clicked a fraudulent link and provided information): Take immediate action by doing the following:
Change your associated password(s)
2)    Contact the company you thought you were responding to and notify them
2)    Contact your bank or credit card company to report suspected fraud
3)    If necessary, cancel your debit/credit card information
4)    If necessary, file a report with the major credit bureaus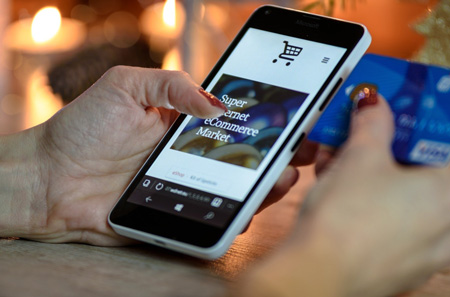 About the Author

Mr. Brien Jones-Lantzy is the Head of Carrier Relations for North America at Infobip.

Before joining Infobip in 2019, Mr. Brien Jones-Lantzy worked at Salesforce.com as Technical Lead during the implementation of their mobile messaging platform and later as the Evangelist for their Mobile Studio Solutions.

He is a thought leader with over twenty years of experience in the operational and executive management of telecommunications technologies and services, with practical experience in network planning, network operations management and telecommunications policy development. Mr. Jones-Lantzy has functioned as a Consulting Telecommunications Specialist with industry organization such as GSMA, MMA, ITW, CANTO, FCC Vendor Group and CTIA. He has conducted consultancies for several of the members of US Congress as they develop legislation around the emerging technologies such as RCS, MMS, SMS and TCPA.

Of his three Master's Degrees Mr. Jones-Lantzy holds a Master's of Wireless Telecommunications from Edinboro University, in Pennsylvania and is presently pursuing his Doctoral degree from John's Hopkins University. He is a fellow of the Telecommunications Engineering and Management Institute of Canada (TEMIC) and a guest lecturer at the University of Maryland – Department of Economics.

To learn more about Infobip visit our company website: https://www.infobip.com/