WHICH PROVIDERS TO TRUST AND WHICH TO AVOID
by David Janssen, Cybersecurity analyst, VPNoverview.com
Do you want to protect your online privacy without spending a cent? A free VPN can be an incredible solution to your online problems – as long as you choose the right one. The VPNOverview team has extensively analyzed numerous VPNs and came up with this list of best free VPNs for you.
What is a VPN?
If you value your online privacy and safety, you might want to consider using a VPN. A VPN will encrypt all your information and send it through a remote server, so no one can see who you are or what you're doing online. This might sound like a lot of work, but it's actually really easy to set up. All you need to do is download some software and click a button. From that moment on, all your traffic will be protected automatically. Moreover, with the right VPN you might even be able to unblock parts of the internet you wouldn't otherwise have access to, such as specific streaming services or sports content.
There are plenty of premium VPN providers that'll protect you and provide you with new opportunities on the web. Aside from these great premium providers, there are a lot of free VPN apps as well. They, too, will give you an enhanced level of online security, although it might come with a catch.
Are Free VPNs Dangerous?
While some free VPNs are perfectly great services that might work with some limitations (such as a data or speed limit), other free VPNs can be potentially dangerous. They might contain viruses or collect your data. Some even use your own IP address against you. Therefore, it's important to stay far, far away from these fake and malicious VPNs.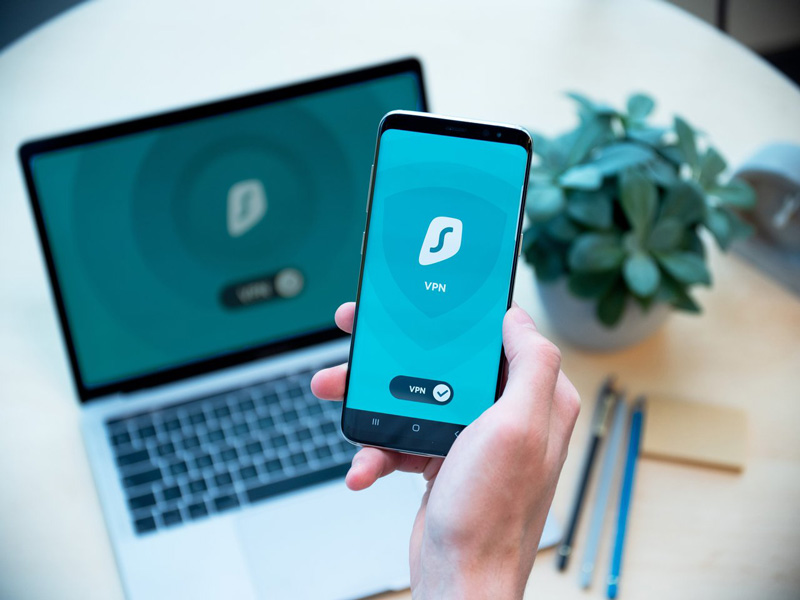 A real VPN, even a free one, should shield your IP address and hide your internet traffic away from curious eyes. Usually, good free VPNs are part of a larger provider that also has premium services. By providing these paid versions, the provider is in a good position to offer a free service without compromising their own business model – or the wellbeing of their customers.
The Best Free VPNs
In order to make sure you get the best of the best, VPNOverview has analyzed the free VPNs on the market. Here are the ones you can use – without spending any money – to protect yourself online. Keep in mind that many of these options do have some sort of limitation to them. Without that, these businesses likely wouldn't be able to exist.
Firstly, ProtonVPN is a great VPN that offers both a premium and a free version. This provider is known for their focus on privacy and security, so you can be sure that your internet activities won't be anyone's business but your own. ProtonVPN Free gives you unlimited access to servers in three different countries: Japan, The Netherlands, and the United States. There are no data limits, although the server speed could slow down at times due to the large amount of users.
A second great free VPN is Hide.me. This provider allows its free users to download torrents and is one of the few on the market to do so. It does, however, have a data limit of 10GB, which you might go through very quickly if you do decide to download with Hide.me. Just like ProtonVPN, Hide.me also has a premium service, and it works with a zero-logs policy, so you can be sure they don't store any information about your online activities.
Finally, TunnelBear is another good free VPN. This provider is, without a doubt, the most fun of the three options on this list. With great user-friendly software (that's all bear-themed), you'll be able to protect your device in no-time. Just like the other providers, TunnelBear has a premium version as well. Their free version, however, will give you access to all of their 20+ servers – although you will have to work with a data limit of 500MB a month. This isn't a lot, but might be sufficient if you use the VPN selectively.
Free VPNs You Should Avoid
Unfortunately, there are also plenty of extremely popular free VPNs that are potentially dangerous. This could be because they contain viruses, but also because they do the opposite of what a VPN promises to do. They might sell your information, for example, or allow others to use your IP address. The three providers we'd advise you not to use, are Hola, Betternet, and SuperVPN.
First of all, the well-known service Hola has often been recommended for when you want to unblock online content. However, this 'VPN' actually sells the bandwidth of free users to paying customers. In other words: strangers will be using your internet connection to go online – and anything shady they do will be done via your IP address. As far as we're concerned, ProtonVPN, Hide.me, and TunnelBear do a much better job of unblocking online content, without jeopardizing your online security.
Another VPN that won't protect you, is Betternet. It might be free, but it won't make you anonymous on the internet. Instead, it allows advertisers as well as other partners to track your user data. This means that your online privacy might actually be worse off with Betternet. Companies will be able to follow exactly what you do online and use ads based on your personal information to influence you in a way that benefits them.
A third free VPN service we'd advise you to stay away from is SuperVPN. This VPN logs all of your data, so they know your every online step. Their main reason for logging customer data is so they can fulfill any possible DMCA requests. While it makes sense that they wouldn't want customers to use their service for illegal downloading, this way of working means you won't be anonymous online with SuperVPN.
Free VPNs: Solution or Nuisance?
Everyone should be able to protect their online life. A VPN is a secure lock on your digital door, so to speak, and in our current world, that kind of safety should be a given rather than a luxury. Free VPNs can help you keep your online activities private on public Wi-Fi, make you less easy to track, and give you additional access to content on the internet. All with no extra cost for you! Great VPNs to use for this purpose are ProtonVPN, Hide.me, and TunnelBear.
As you now know, some free VPNs will make you pay with your information: they'll use knowledge about your online activities to make money from advertisers, or they might even compromise your safety by making your internet connection available to potentially malicious users. Even if a free VPN doesn't do this, it might only protect a limited amount of your online traffic, or slow down your connection.
If you take your privacy and safety seriously, using a VPN is a great starting point. Free VPNs provide a perfect solution for those of us who can't afford, or simply don't want to buy, a premium VPN. Even so, it's important to take note of the best and worst aspects of each VPN you're considering. This way, you'll know exactly what's waiting for you when you decide to download a VPN provider's software. Staying safe online starts with making wise choices, so make sure you put your trust in the right security products!
About the Author

David Janssen is a cybersecurity analyst and managing director at VPNoverview.com. In past years, David worked for the United Nations, various governments, consultancy firms and NGOs.

Apart from a cybersecurity analyst, he is also a healthcare professional specialized in public health and epidemiology. David feels that there is an interesting interaction between data security, privacy and healthcare. Think of ransomware attacks that increasingly affect hospitals and healthcare institutions or data breaches in which sensitive patient data are leaked. Together with his team David provides easy guides and tutorials for the general public about security and privacy matters.

You can reach David via LinkedIn or Twitter, or visit https://vpnoverview.com for more information about VPNs and cybersecurity.
FAIR USE NOTICE: Under the "fair use" act, another author may make limited use of the original author's work without asking permission. Pursuant to 17 U.S. Code § 107, certain uses of copyrighted material "for purposes such as criticism, comment, news reporting, teaching (including multiple copies for classroom use), scholarship, or research, is not an infringement of copyright." As a matter of policy, fair use is based on the belief that the public is entitled to freely use portions of copyrighted materials for purposes of commentary and criticism. The fair use privilege is perhaps the most significant limitation on a copyright owner's exclusive rights. Cyber Defense Media Group is a news reporting company, reporting cyber news, events, information and much more at no charge at our website Cyber Defense Magazine. All images and reporting are done exclusively under the Fair Use of the US copyright act.