By Rob Cataldo, managing director, Kaspersky North America
There's growing excitement in the IoT industry that 2022 could be the year that smart homes really catch on. That's because industry giants including Apple, Comcast, Amazon and Google have agreed on an open connectivity standard, known as Matter, that will allow connected devices to communicate with one another much more easily. We'll just need to keep a close eye on cybersecurity. A recent Kaspersky study found that 89% of IoT device owners have security concerns.
None of this is to say that connected homes haven't already been gaining popularity. A report from Berg Insight revealed that the number of smart homes in Europe and North America reached 102.6 million in 2020.
What was once a collection of single and separate devices is now turning into comprehensive smart systems that can handle various elements of people's lives. Here are a few of the most interesting benefits that will become more common as the modern smart home becomes a fully-fledged personal assistant and protector.
Safety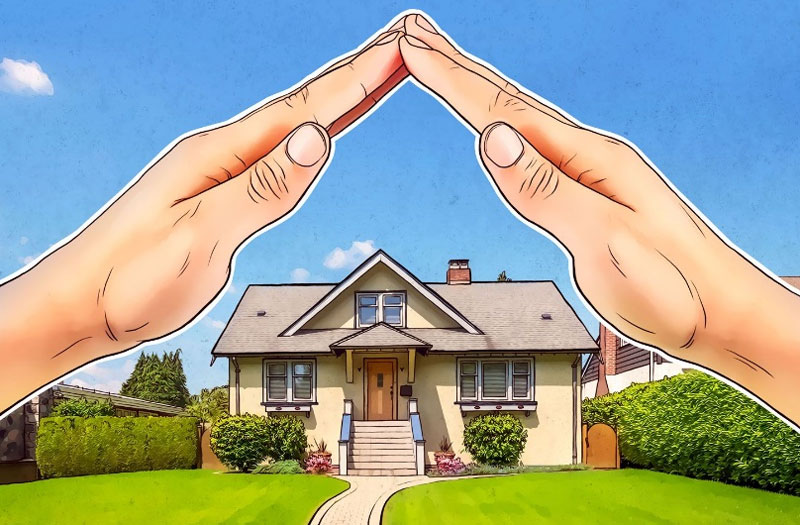 Smart home technology is taking home safety measures beyond just alarms. Modern cameras, motion sensors and smart door locks can immediately send a message to the owner's smartphone if something happens. Smart door locks can also let the user create access codes specifically for nannies, housekeepers, or others who might need access to the home.
Peace of mind
Numerous smart devices are designed to provide reassurance when you're away from the house. Smart sockets, for example, warn you if you forgot to unplug a device, prompting you via smartphone to remotely disconnect it.
Smart water leak detectors can be installed next to batteries or pipes in the bathroom and kitchen to detect water or determine the level of humidity in the room. If you're suddenly flooded from above, you will know immediately, even if you're not at home.
Comfort
New beds have been developed that are equipped with sensors capable of monitoring the user's sleep quality based on parameters such as heart rate patterns and the duration of REM and deep sleep phases. The beds can gently wake up the owner, catching the moment when the body is ready to rise.
Smart homes are increasingly supporting the experience of cooking. Conveniently-located smart screens allow homeowners to do things like find online recipes, purchase ingredients, turn on appliances and sett timers.
Pet help
According to research, the size of the PetTech market in the United States has reached $5.5 billion. This includes things like connected collars, smart doors, feeders, fences and toys.
Some of the most popular smart pet devices are for drinks and feeders. They help to control nutrition and prevent overeating, and allow you to leave pets home alone for a while, without worrying that your cat is hungry or has knocked over a bowl of water.
There are also smart houses designed to improve animals' comfort. They are equipped with intelligent temperature controls and can also track and record pet activity and sleep data. This information can be read from an app in order to monitor the health of your pet.
Eco-friendly living
Smart home technologies can help make our lives more environmentally friendly by using resources like water and electricity more wisely.
Sensors can turn lights on and off in a room, depending on whether there are people there or not. Smart heating allows you to maintain certain microclimate parameters in each room and minimize energy use when no one is around.
Modern smart homes equipped with solar panels, wind turbines or geothermal installations can use a smart home control center to monitor its production and consumption.
Heat leakage and CO2 emissions from such buildings are minimal. Smart walls, roofs, and other building elements can inform the owner about problems, such as the appearance of moisture or heat leaks.
Cybersecurity Risks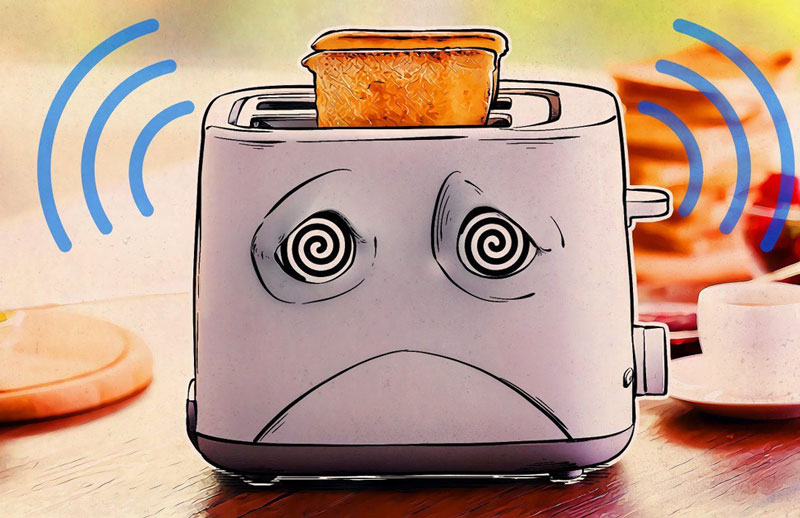 In the past five years, the number of IoT-related cyberthreats has increased by 70x and continues to grow. A recent Zscaler report found that an alarming 76% of IoT gadgets communicate over unencrypted channels. Last year, Israeli cybersecurity company JSOF discovered 19 zero-day vulnerabilities in a TCP/IP library used by millions of IoT devices.
The first and most important step to strengthening the cybersecurity of a smart home is to change default device passwords to unique, complex ones, while resisting the temptation to reuse passwords from other accounts. This will keep your entire home from being compromised in the event that one password is stolen.
Another key step is to install protection on the home router, putting it between the internet and connected gadgets. That's how some smart home security solutions work, and users can manage them through the mobile app. Such solutions can do other things like check IoT devices on the network for open ports and block unauthorized connection attempts. They can also stop brute-force attacks by blocking connection if someone tries to access a device several times in a row, as well as block malware.
In general, the market for smart devices is actively growing and manufacturers of such systems are striving to digitize more and more elements of the house. As a result, smart homes are being transformed from a cluster of single, simple devices into true multi-layered digital ecosystems, which also require an appropriate level of cybersecurity protection. Otherwise, attackers could get into your home network and gain a frightening level of access to personal data.
About the Author

Rob Cataldo is managing director at Kaspersky North America. Kaspersky is a global cybersecurity company founded in 1997. Learn more at usa.kaspersky.com.
FAIR USE NOTICE: Under the "fair use" act, another author may make limited use of the original author's work without asking permission. Pursuant to 17 U.S. Code § 107, certain uses of copyrighted material "for purposes such as criticism, comment, news reporting, teaching (including multiple copies for classroom use), scholarship, or research, is not an infringement of copyright." As a matter of policy, fair use is based on the belief that the public is entitled to freely use portions of copyrighted materials for purposes of commentary and criticism. The fair use privilege is perhaps the most significant limitation on a copyright owner's exclusive rights. Cyber Defense Media Group is a news reporting company, reporting cyber news, events, information and much more at no charge at our website Cyber Defense Magazine. All images and reporting are done exclusively under the Fair Use of the US copyright act.